This summer was my last in Alberta as August saw me moving back to beautiful Ontario. Since I knew I was leaving the magnificent western province I made the best of it and tried to get out the water as much as I could, bringing many friends along with me.
As the water continued to warm, the walleye were extremely active which saw me boat plenty of 20 plus fish days. The most productive baits were Fin-Tech Nuckle Ball Jigs with a plastic grub tipped with a worm.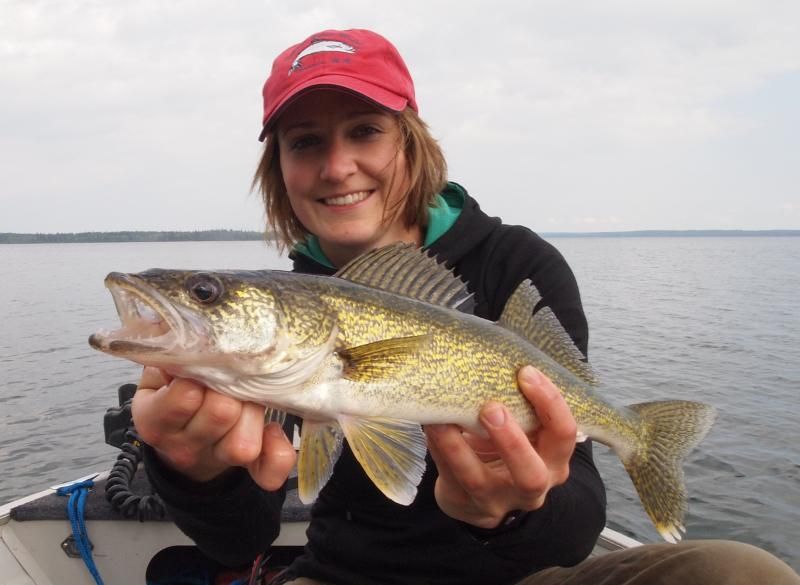 I was fortunate to have my friend Deanna along for a few trips who landed her personal best walleye: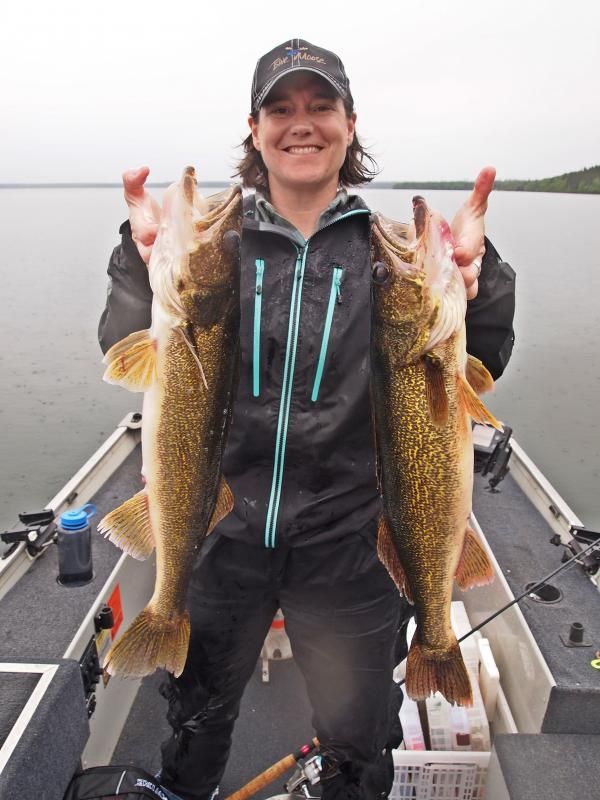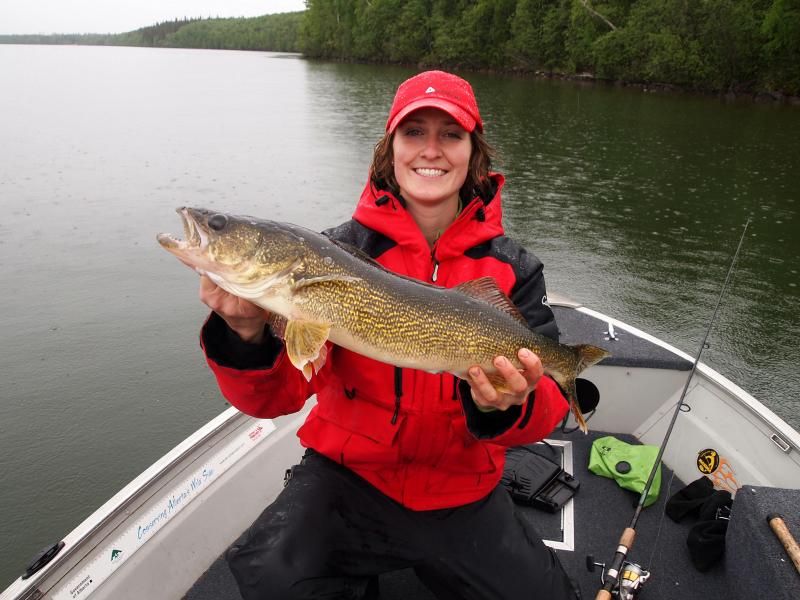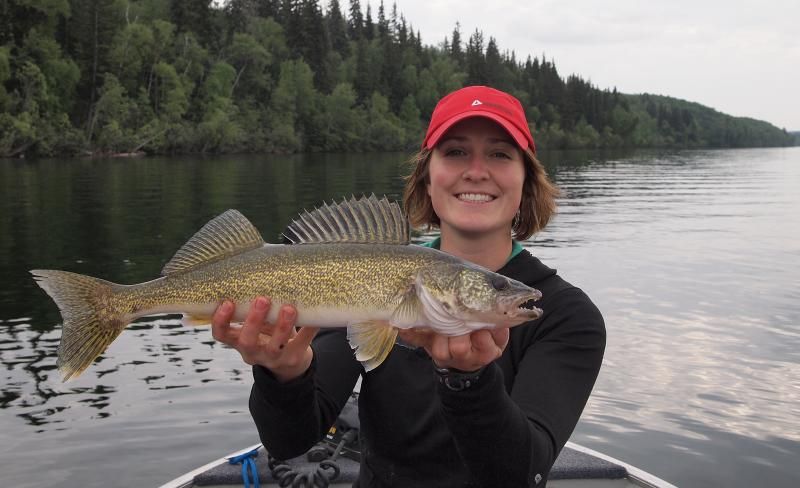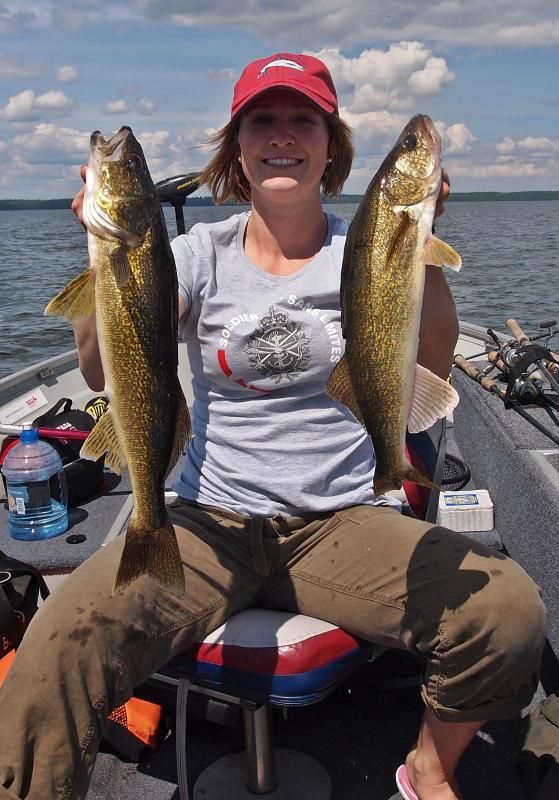 Along with chasing early summer walleye I made many trips out to chase some lake trout. Trolling spoons was productive in finding fish and when the graph was marking them in one spot, it was jigging time!  Buzz Bombs and white jigheads with a swimbait were best.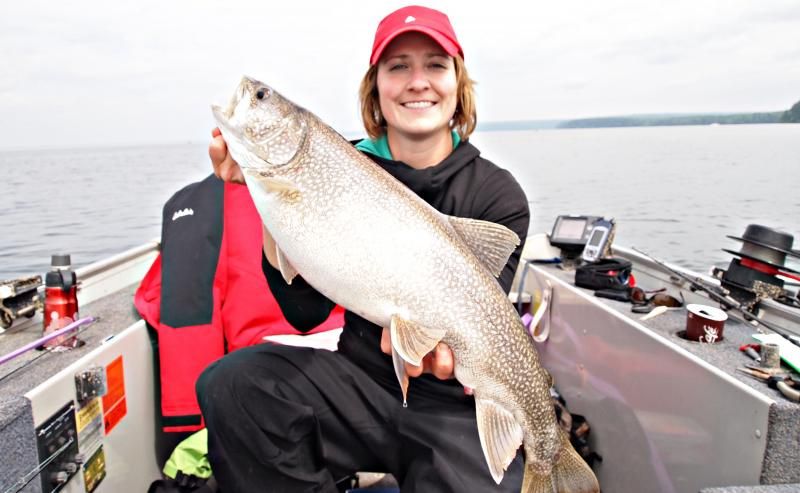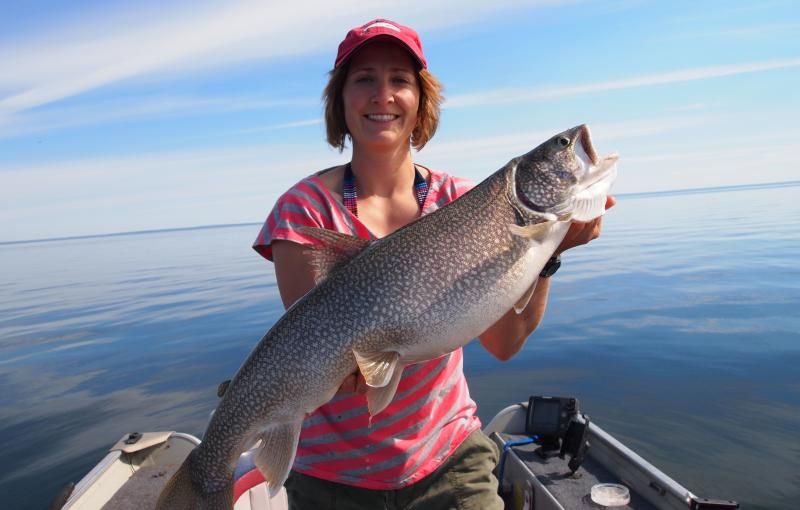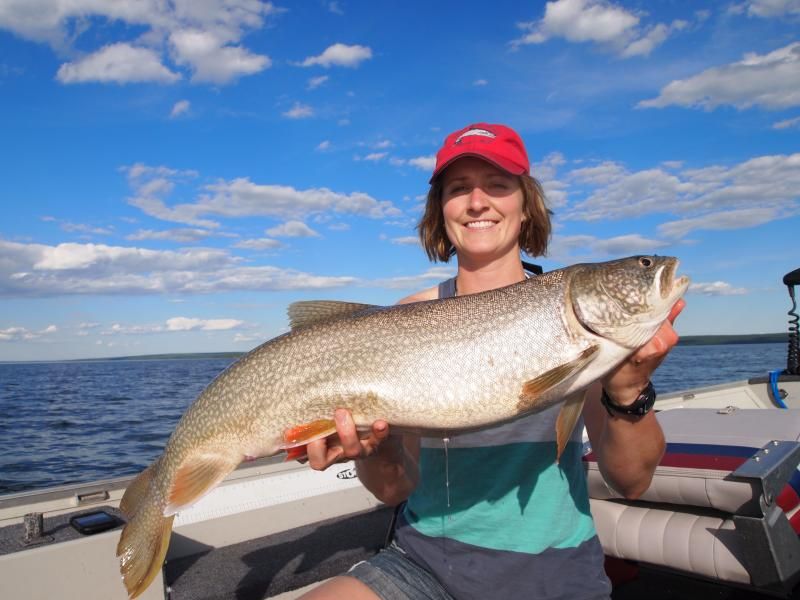 I had several guests out when chasing lake trout include a friend and her little ones who caught their first lake trout: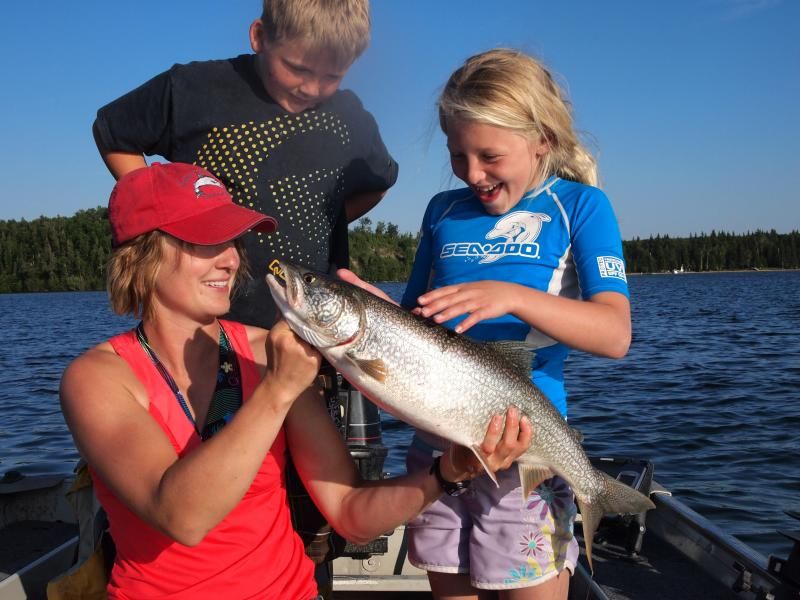 It was tough leaving such a fantastic fishery in North Eastern Alberta along with many amazing friends. But you can't beat heading back to your home province and I was fortunate to have many friends anxious to head out fishing with me upon my return.  The target species would be bass of course and it didn't take me long to get back into the bass game. Of course some of my friends are incredibly skilled anglers and I will admit they outfished me a few times.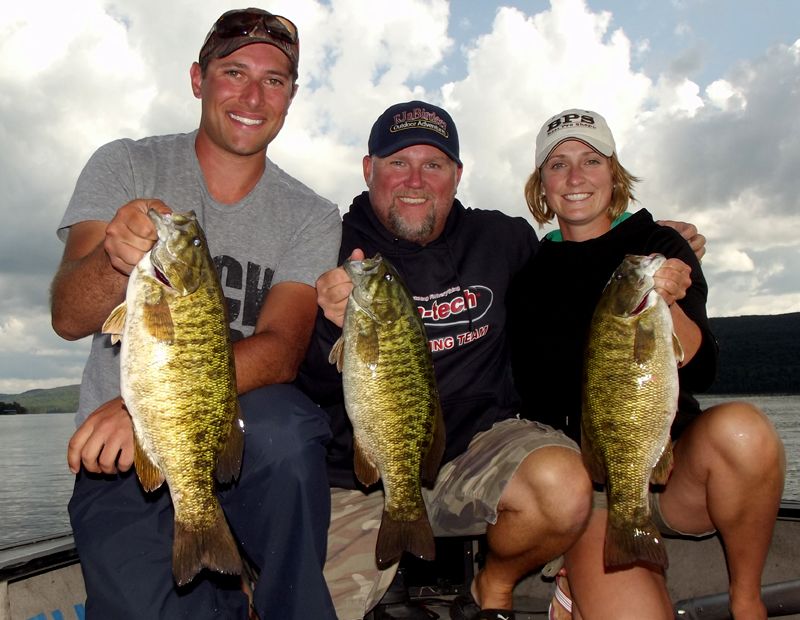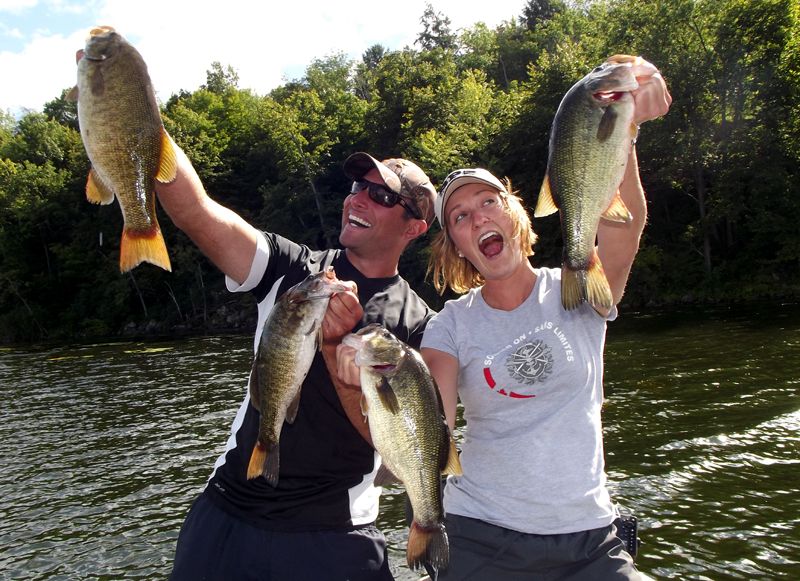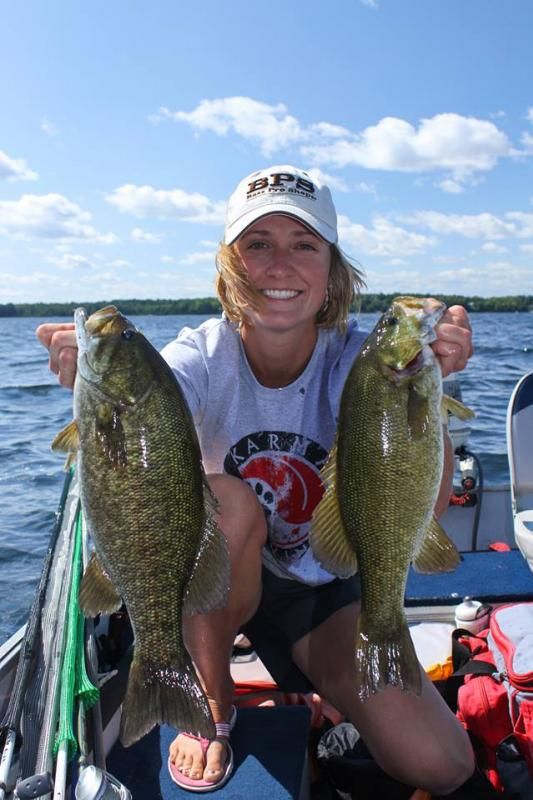 Once I was settled the Sea Nymph hit Ontario waters again and I took a friend out largie fishing for the first time: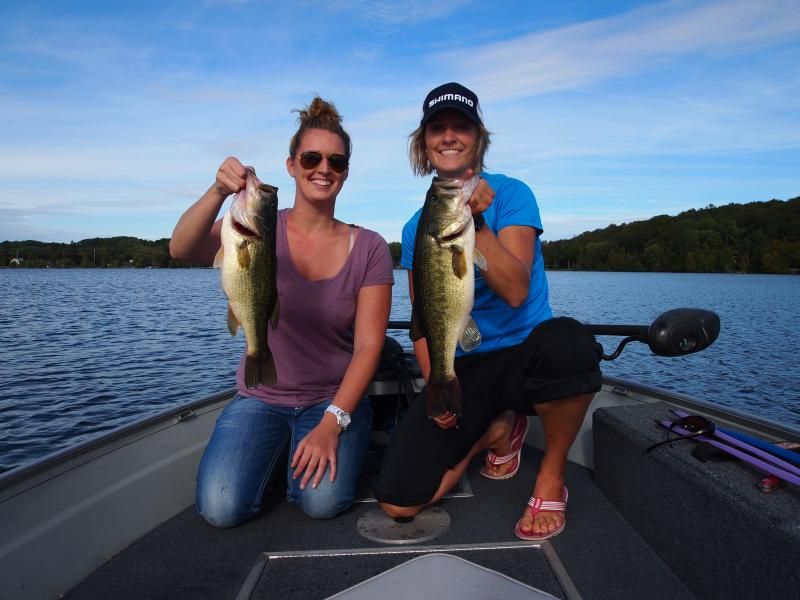 Located North of Toronto I was able to take advantage of a few local tributaries in the early fall: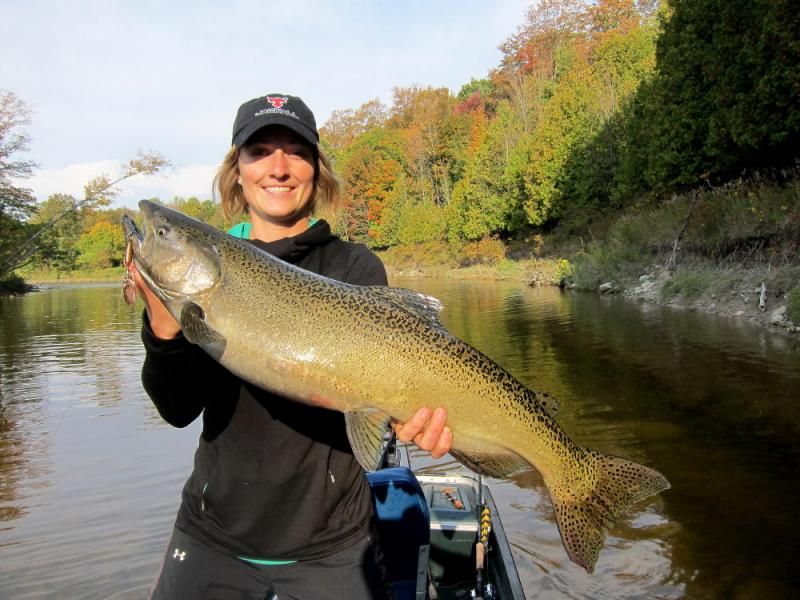 And I reunited with some lifelong fishing buddies with a fun outing on Lake Ontario: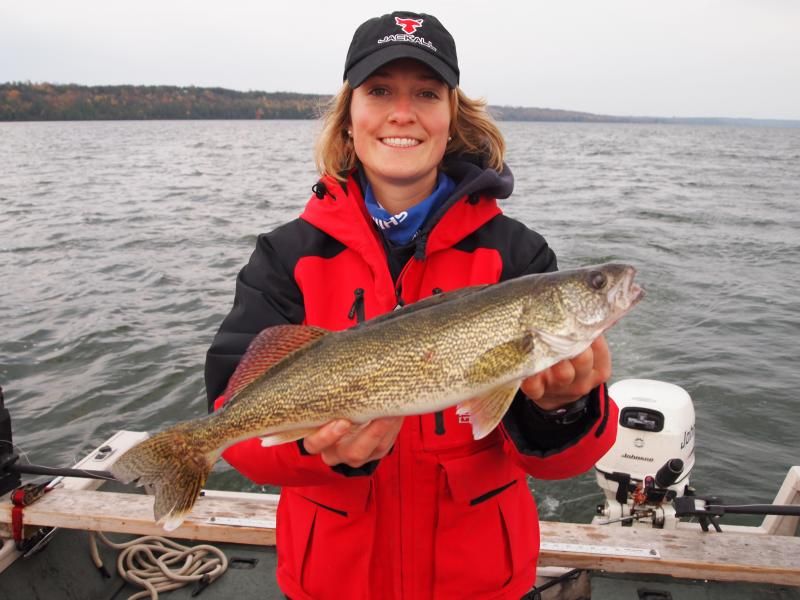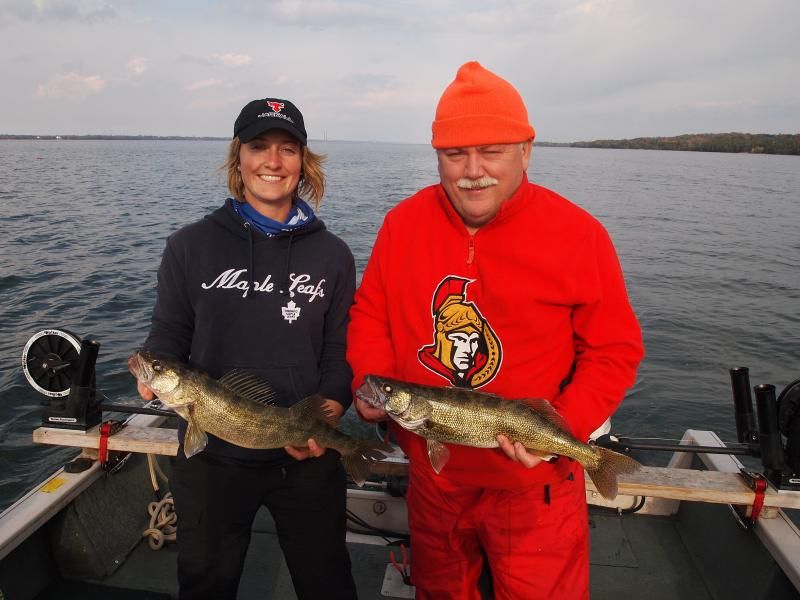 The boat is now packed away as I watch the snow continue to pile up on my front yard.  Last year around this time I was ice fishing. I am hoping that won't be happening anytime soon as I plan to develop my skills float fishing for steelhead and salmon in the rivers.